Museum
Bringing museum and exhibition projects to life
Developing spaces by working hand-in-hand with scenographers, designers, museologists and architects: this is our profession and our passion.
In addition to supporting a project to its completion, our collaborative philosophy is particularly based on joint, dynamic design where listening and discussion take first place. Technical review, production, installation and full coordination: every step is an opportunity to put our multi-disciplinary expertise at the disposal of the scenographer and sponsor. So that every collaborative effort results in the realisation of a finished project perfectly in line with the aspirations of those who conceived it.
How we support your projects
Technical reviews

The challenge of the first phase of a collaboration consists in analysing the specifications of the scenographer's project, suggesting improvements and ensuring an optimal implementation. Our technical studies office works to integrate all the constraints: conservation, lighting, interactivity, access to installations, etc. We suggest effective and often innovative technical solutions, enabling the project to be executed as faithfully as possible and taking into account the interaction between all project stakeholders.

Overall orchestration of the exhibition development project

As the integrator of technical solutions, we select the different specialist service providers (graphic designer, audio-visual production, plinth maker, model maker, etc.) and suppliers (multimedia material, scenographic lighting, domotics, etc.). Next, we ensure the overall planning and management of project execution, juggling multiple participants and trades, from production to on-site installation.

Our integrated production workshops

True to our brand for more than 30 years, our carpenters and painters produce a large part of the made-to-measure furniture in our workshop. This does not prevent us from forming preferred partnerships with other specialist workshops for metal, plexiglass, interactive work, etc. Local production that responds to the intricate details of each piece of furniture: access door, ventilation, IT integration, etc.
From a museum to a few m² of exhibition space, we discuss your exhibition project together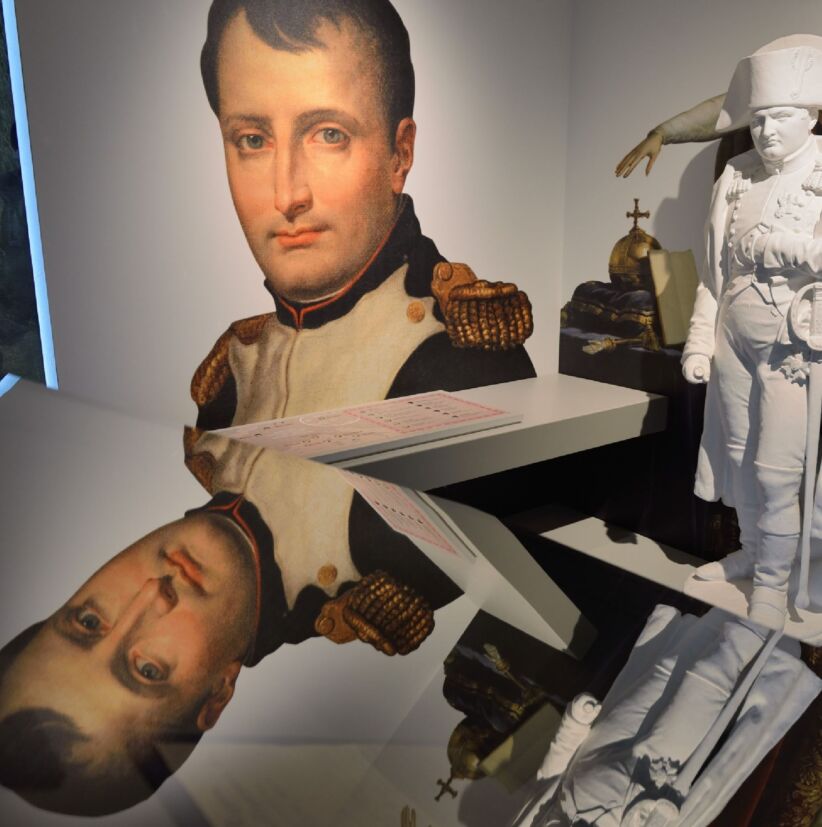 Services offered by PLUO
Our clients often call us an 'expert museum project entrepreneur', a definition we rather like!

Technical study;

Costing;

Digital design and production;

Integrated production workshops;

Prototyping;

Full production of your furniture by our workshops;

Integration of digital technologies;

Review and selection of materials;

Review and selection of different partners offering specific services;

Full project management to installation.
Testimonial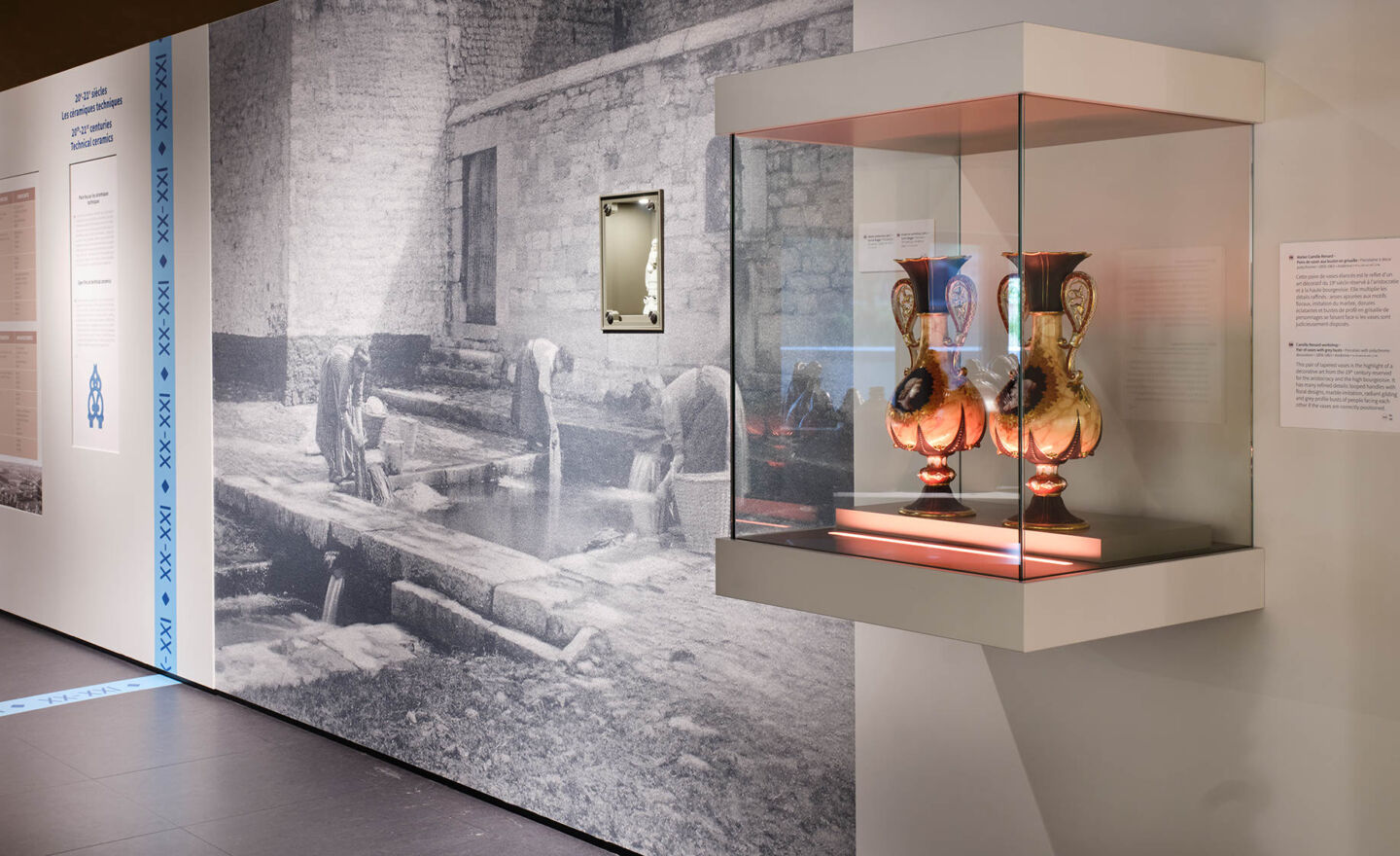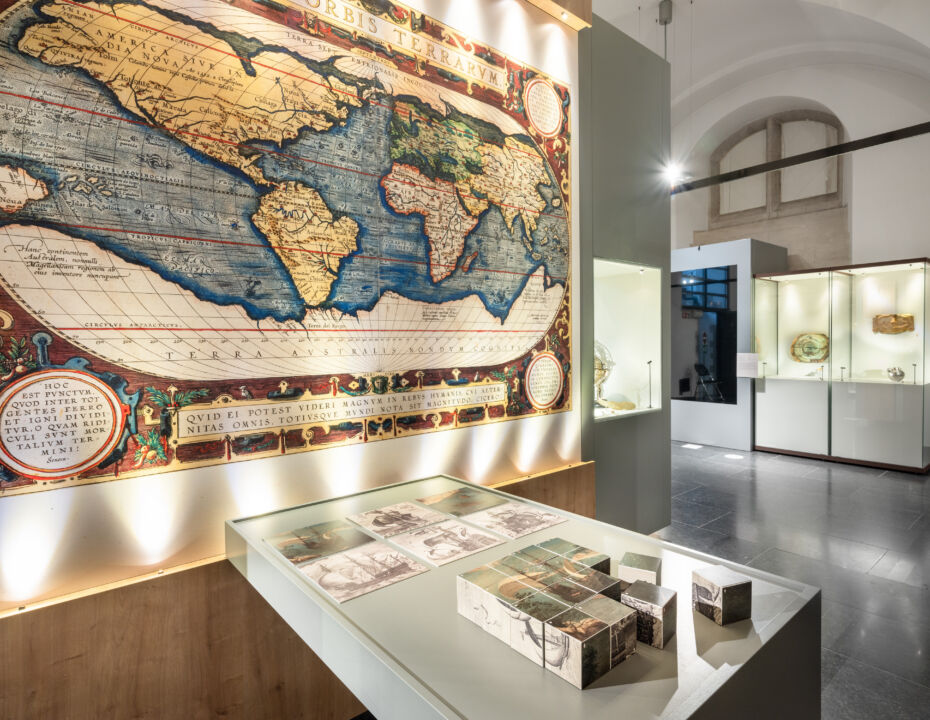 Why work with us ?
An integrated museography approach

We control all the challenges of a museum project thanks to a unique skills centre that allows us to offer a bespoke, turn-key service where our team manages every stage.

Digital manufacture combined with craftsmanship

Our digital tools improve production quality and effectiveness. They can also accelerate the prototyping process, allowing the designers to test their ideas quickly and make any resulting adjustments. Our carpenters' expert craftsmanship enables them to harmoniously assemble a diverse range of materials, such as wood, stone and metal. The result: authentic, unique designs.

Skills enhanced by our other business lines

Our experience of developing stands and commercial spaces brings a professionalism to museums both in an understanding of scenography and design, organising logistics and the command of deadlines and budgets.

Ironclad design

Whatever the stage of your project and your constraints, our personalised approach helps by finding solutions to each specific case.

100% made in Belgium

PLUO, 70 talented people all inspired by their craft. From our architects to the production workshops, our manufacturing operation is based entirely in Belgium.

Strong commitments

Budget, quality, deadlines: we keep our promises while staying true to our social commitments. Sustainability is at the heart of our projects and guides our choice of suppliers, materials and design.
We research your projects enthusiastically!